All CISWA activities are directed by a voluntary Executive Committee consisting of current/retired staff from a variety of WA Education Providers. The Executive Council meets on a monthly basis.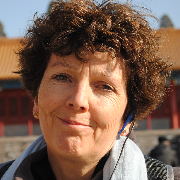 CISWA President: Celia Cornwell
Director Major Strategic Partnerships, Murdoch University
Celia has 20 years of experience in international relations in business, government, and higher education, and is a fluent speaker of Standard (Mandarin) Chinese. Celia's contribution to the CISWA executive team is based on her experience in the development of international higher education opportunities and partnerships for the private, government and university sectors.
In her current role Celia provides strategic leadership for international activities, working closely with academics across Murdoch University. The Dean International team supports international student recruitment and seeks out and develops teaching and research collaboration with international partner universities. It also actively develops and promotes international student mobility projects, primarily outbound through New Colombo Plan projects, and inbound – particularly the collaboration with Tokyo City University.
With many years of experience in the international HE sector in Australia and overseas, Celia is keen to share her passion, knowledge and experience with others and believes CISWA is a way she can contribute to the continued development of highly skilled professionals in the international education sector.
CISWA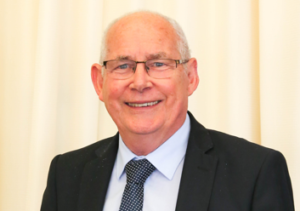 CISWA Vice-President: Dr Kevin McKenna
Former DVC International, Curtin University
Kevin has had extensive experience in the international education sector with over 30 years at Curtin University. He had various roles in Curtin Business School until in June 2000 he was appointed as the founding Pro Vice-Chancellor at Curtin University of Technology's Malaysian Campus in Miri, Sarawak.
From 2004 to 2009 he had overall responsibility for all of Curtin's international operations, as Deputy Vice-Chancellor, International. In 2008 he was responsible for the establishment of Curtin's Singapore campus. He is now retired, served as CISWA President for many years and is currently a Vice-President of CISWA.
CISWA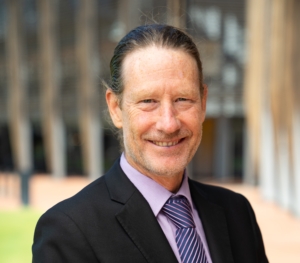 CISWA Vice-President: Simon Davies Burrows
Manager Internationalisation, Edith Cowan University
Simon has worked in tertiary education management in Australia and overseas for more than 20 years. Since 2005 he has held leadership roles in international education at Edith Cowan University including: recruitment, admissions, compliance & quality assurance, Learning Abroad (global student mobility), international relations & academic partnerships.
Passionate about quality improvements and intercultural communication, Simon has led international education discussions and industry improvements through the delivery of more than 40 conference papers, presentations and workshops to colleagues across all sectors.
In 2011, in recognition of his contributions to international education, Simon was awarded the inaugural Australian Universities International Directors Forum 'Tracey McCabe Fellowship'.
In 2012, Simon received the Vice-Chancellor's staff award for contributions to business sustainability through leadership and management of internationalisation at ECU.
He is a Senior Fellow of the International Education Association of Australia and a Fellow of the Association of Tertiary Education Management.
CISWA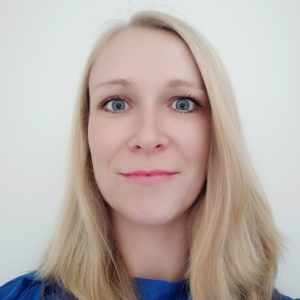 CISWA Secretary: Veronika Fitzgerald
CISWA Executive Officer
Veronika Fitzgerald was born in Slovakia and moved to Australia in 2010. She has worked in international education since 2012. In her past role, she worked as Marketing and Recruitment Manager at Curtin College with focus on the China market and the Australian onshore market. Veronika has brought to CISWA a wealth of marketing, communication and client relationship management experience. Having studied in China for 2 years and having completed a Master's degree in Chinese Language and Intercultural Communication, Veronika speaks fluent Mandarin and enjoys working in international education.
Veronika has strong interpersonal and communication skills and the ability to deal with individuals from diverse cultural backgrounds.
CISWA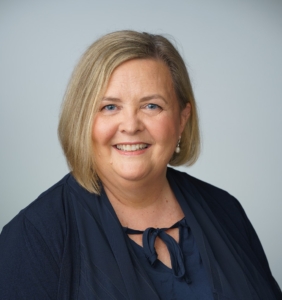 Executive Member: Derryn Belford
Chief Executive Officer, StudyPerth
Derryn is the CEO of StudyPerth, the destination marketing organisation for Western Australia's international education sector.
As well as undertaking a wide range of marketing activities to raise the awareness and position Perth as an internationally recognised study destination, the StudyPerth team actively enables international students to connect with Perth's best education, life and work experiences, which in turn strengthens WA's economy, enhances cultural diversity and supports enduring relationships with countries throughout the world.
Derryn joined the StudyPerth team as CEO in late February 2022, after 13 years at Tourism Western Australia. Derryn's tourism achievements include the significant increase in new hotels built in Perth over the last 8 years, the rapid growth of the cruise ship industry in WA prior to COVID, and the continuing development of the Aboriginal tourism sector across the State. Prior to joining the international education sector, Derryn was Acting Managing Director of Tourism WA, supporting the State's tourism industry through the COVID-19 pandemic.
Derryn is passionate about education. She has a Bachelor of Science (Psychology) from the University of Western Australia, a Master of Business Administration (Marketing) from Edith Cowan University and is a graduate of the Australian Institute of Company Directors.
CISWA

Executive Member: Julie Craig
Manager, International Sponsored Student Unit (ISSU), Curtin International, Curtin University
Julie has worked for over twenty years with international students in the Tertiary sector, working in a variety of roles at Kings College in London, Macquarie University in Sydney and Curtin University. Julie has been responsible for contract management, international relations, events, managing staff and student pastoral support.
In her current role, she ensures international sponsors together with their students receive a high level of support from the University and manages the Curtin contract with the Department of Foreign Affairs & Trade (DFAT) for Australia Awards Scholarship (AAS) recipients.
In 2015, Julie (& team) received the Curtin Excellence and Innovation Award: for programs that enhance student learning under the category of "services supporting student learning" (DVC-Academic, Curtin University).
In 2007, Julie received the Most Outstanding International Student Services & Support Staff Award (Perth Education City & the Government of Western Australia).
CISWA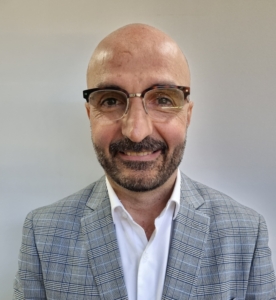 Executive Member: Joe Bontempo
Manager, International Education, Department of Education
Joe has over 20 years of experience working in the education and training sectors, including K-12 education, vocational education and training, international education and higher education.
In recent years this has primarily involved leading teams focused on the development, implementation and management of whole-of-government strategies on international education for the State Government, including WA's first strategy on international education, Where bright futures begin: International Education Strategy for WA 2018-2025 and the WA International Education Recovery and Renewal Plan (December 2020).
Joe has previously worked as a Ministerial Adviser, providing advice on school education, international and higher education, teacher registration and the development of the State's curriculum for students Years K-12.
Most recently Joe has joined the Department of Education as Manager, International Education where he is focused on rebuilding the Department's international education program, post the COVID-19 pandemic.
Joe has a proven track record in in leading successful teams, providing strategic policy advice, managing complexity, driving organisational change and delivering outcomes in a broad range of settings.
CISWA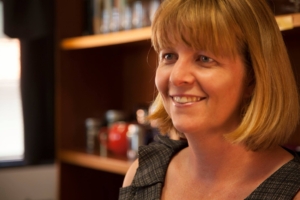 Executive Member: Louise Pollard
Director, Admissions and Student Services, The University of Notre Dame Australia
Louise Pollard is the Director, Student Engagement and Support and is responsible for the Student Life, Wellbeing and Success teams at The University of Notre Dame Australia. She has completed a Fellowship through the National Centre for Student Equity in Higher Education and was previously the Manager of Aspire UWA, a nationally recognised widening participation program at The University of Western Australia. Louise has over 20 years' experience in developing, implementing and leading a range of education and community development projects in a range of contexts in Australia and internationally.
CISWA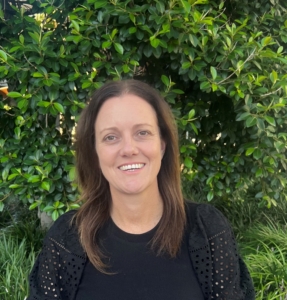 Executive Member: Chantelle Dawkins
Manager, Strategy and Stakeholder Relations, Department of Training and Workforce Development
Chantelle has worked in the international education sector in Western Australia for the past 25 years. Chantelle has extensive experience working across the Schools, ELICOS and VET Sector in WA.
Having been employed for TAFE International Western Australia during this time, Chantelle has held various roles across all business areas, with a long period spent in customer service and admissions. Currently Chantelle is working as the Manager, Strategy and Stakeholder Relations. This role works closely with the TIWA Sales and Marketing teams and is responsible for business partner relationships, regional programs, agent familiarisation tours and student experience across the TAFE Colleges and Government Schools in Western Australia.
Chantelle is passionate about international education and welcoming international students into life in Western Australia and assisting with their education goals.
CISWA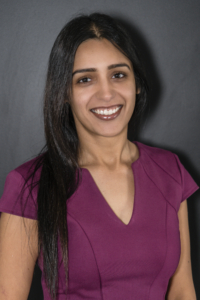 Executive Member: Rene Chahal
Quality and Compliance Consultant, Education and Training Compliance Solutions
Rene Chahal is an education and training compliance professional, working in the Vocational Education & Training sector since she moved to Australia in 2015. Rene has experience working in different business areas within training organisations such as administration, client relations, business operations, management, training, and compliance.
Rene has been actively involved in the international education sector since the beginning of her professional career in Australia. She has a broad working knowledge of the CRICOS sector and its compliance with the ESOS Framework including the National Code of Practice for Providers of Education and Training to Overseas Students 2018. Being actively involved with RTOs for more than 8 years now, Rene has extensive knowledge of the Vocational Education and Training (VET) sector and legislation applicable to VET i.e., Standards for RTOs 2015, Australian Qualifications Framework, Financial Viability Risk Assessment Requirements, Fit and Proper Person Requirements & Data Provision Requirements.
As a Quality and Compliance Consultant within the education and training space, Rene provides VET & CRICOS consulting services to education providers. Having worked with various training organisations all these years, Rene understands the operational requirements of training organisations very well.
Rene is passionate about helping education providers maintain education and training quality and supporting all those professionals who work with international students to support the well-being of international students.
CISWA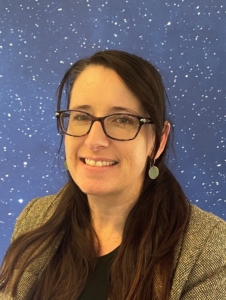 Executive Member: Amanda Turner
College Director, UWA College
Amanda is the inaugural Director of UWA College which prepares international students for study at UWA.
Prior to this Amanda work at UWA as Associate Director, Global Engagement in a role focused on establishing and operationalizing UWA's strategies aimed at increasing successful international engagement and growth.
Amanda has a undergraduate and postgraduate qualifications in Commerce and Information Technology. She has spent a large portion of her professional life within the education sector predominantly as Divisional General Manager for Students and Education at the University of Tasmania. Other education organizations she has worked at include the Australian Maritime College, Western Sydney University and Charles Darwin University.
Amanda has also worked in a number of leadership roles in the community services sector that focused on disability support in Tasmania, and assisting the long term unemployed and indigenous communities in the Northern Territory.
CISWA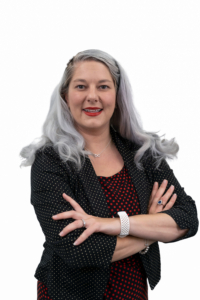 Executive Member: Danielle Rock
Campus Manager, Perth, Kaplan Business School
Danielle Rock is the Campus Manager at Kaplan Business School, managing the Perth campus in its delivery of business and industry-related Undergraduate and Postgraduate programs, ranging from AQF 5 to 9. Having worked in the further and higher education industry for over 12 years in a number of senior academic and non-academic facing roles within ELICOS, Pathways and Higher Education, she understands the need for international students to feel welcomed, supported and empowered with the confidence to succeed at University, and aims to create a rich and holistic study experience for all students.
Danielle is also currently the Chairperson for a Not-for-Profit Early Childhood Education service in East Perth as well as the Deputy Convenor for IEAA's national Student Life Network.
CISWA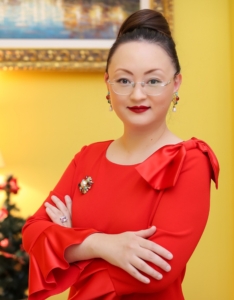 Executive Member: Dr Linda Yang
Adjunct Senior Lecturer, Murdoch Business School
With over 25 years' experience working in China, U.K. Ireland and Australia, Linda has extensive experience in delivering intercultural consultancy and training to diverse participants from more than 100 nationalities from higher education and business sectors. Linda is an energetic educator with a PhD in intercultural studies who brings dynamism to every discussion. She works hard to effectively enhance the performance of individuals and teams across disciplines, cultures and borders. Linda is well known for her research-led, engaging training and out-of-the-box thinking.
Linda is an Associate Partner at Hofstede Insights, a global giant in intercultural consultancy.
Linda is also an Adjunct Senior Lecturer at College of Business, Murdoch University and Lecturer at Kaplan Business School, Perth.
She is specialised in:
• Intercultural Communication
• Intercultural competence
• Multicultural teams
• Intercultural conflict and negotiation
• Emotional intelligence
CISWA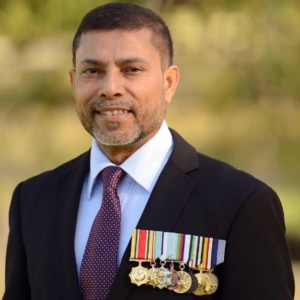 Executive Member: Ibrahim Latheef
Strategic Advisor, Community Engagement Division | Western Australia Police Force
Ibrahim Latheef served as a Lieutenant Colonel in the Maldives Defence Force (MNDF) from 1984 to 2004, and later as the Maldives Police Service Senior Deputy Commissioner from 2004 to 2007. Ibrahim is now employed by the Western Australia Police Force as the Strategic Advisor.
During his distinguished career, Ibrahim has fulfilled many senior roles and has been involved in various projects of strategic importance, including spearheading the development of the newly established Maldives Police Service as the Chairman of the Change Management Team, the Commanding Officer of the Security Division (MNDF), and Head of the Criminal Investigation Department (MPS).
Ibrahim is a highly trained and a decorated officer with an excellent academic, military, and policing background. He is also a graduate of the United States Army Infantry School, Fort Benning, Georgia, a graduate of Asia Pacific Centre for Security Studies, Hawaii, US Army, and a graduate of Near East Security Studies, US Army, Washington DC. Ibrahim also has an Associate Degree of Social Science in Police Studies from Edith Cowan University, Australia (1994) and a Master of Arts in Social Science from University of Leicester, England (1999).
CISWA