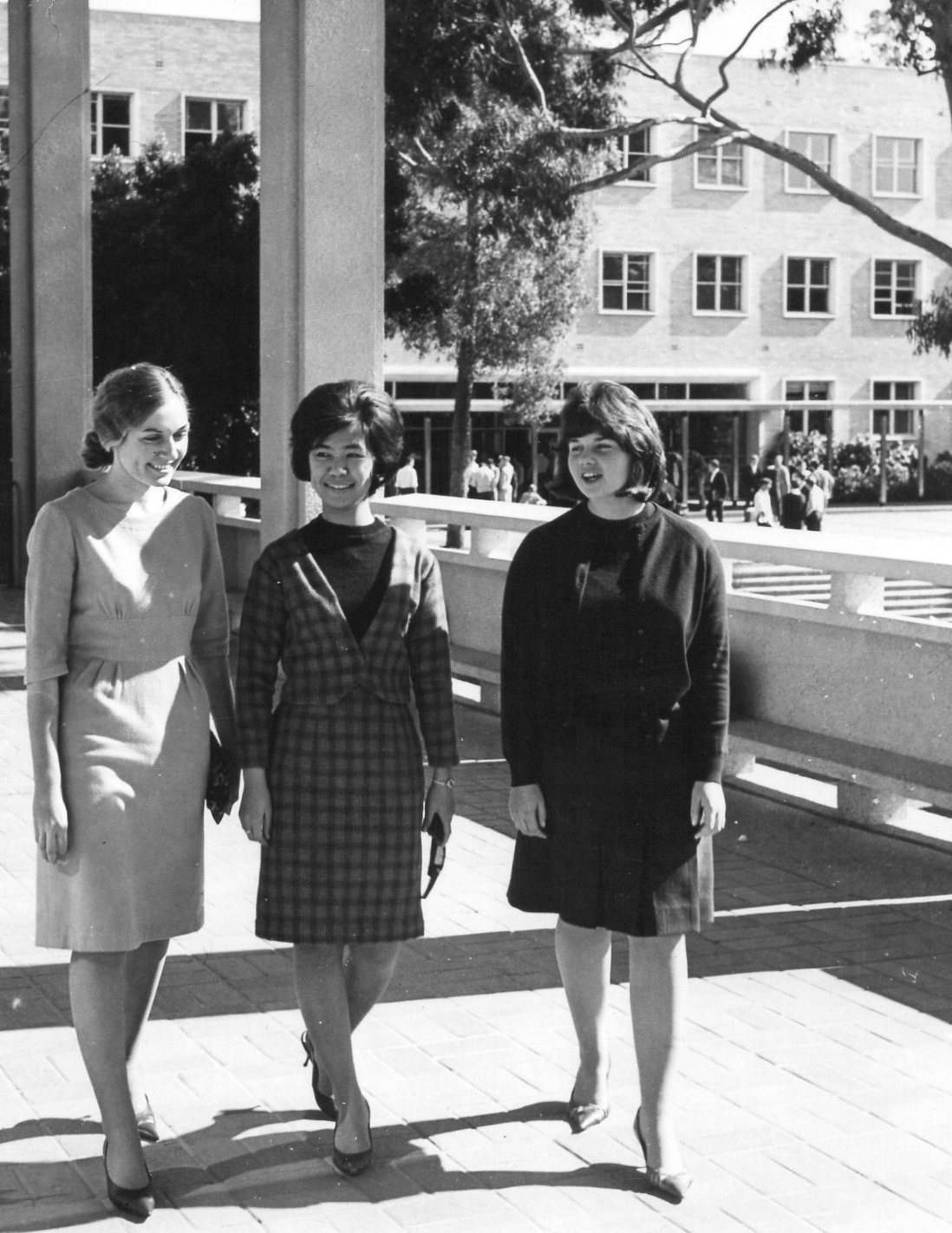 Originally funded by AusAid, CISWA, initially known as the Coordinating Committee for Overseas Students in Western Australia, (CCOSWA) was established on 19th December 1963 in response to the demand for support services for the 1100 international students living and studying in Western Australia.
The inaugural meeting was convened by the then External Affairs officer Mr. G. T. Pretyman. Sir Ronald Wilson was elected the first President and chairman of the committee and Mrs Mary C Hodgkin was elected the first Vice- President.
In the early 1960's the majority of international students came to Australian universities under the auspices of the Australian government. It was clear that these students, coming often from developing countries, needed some sort of social support. At this time universities had no support services specifically for international students.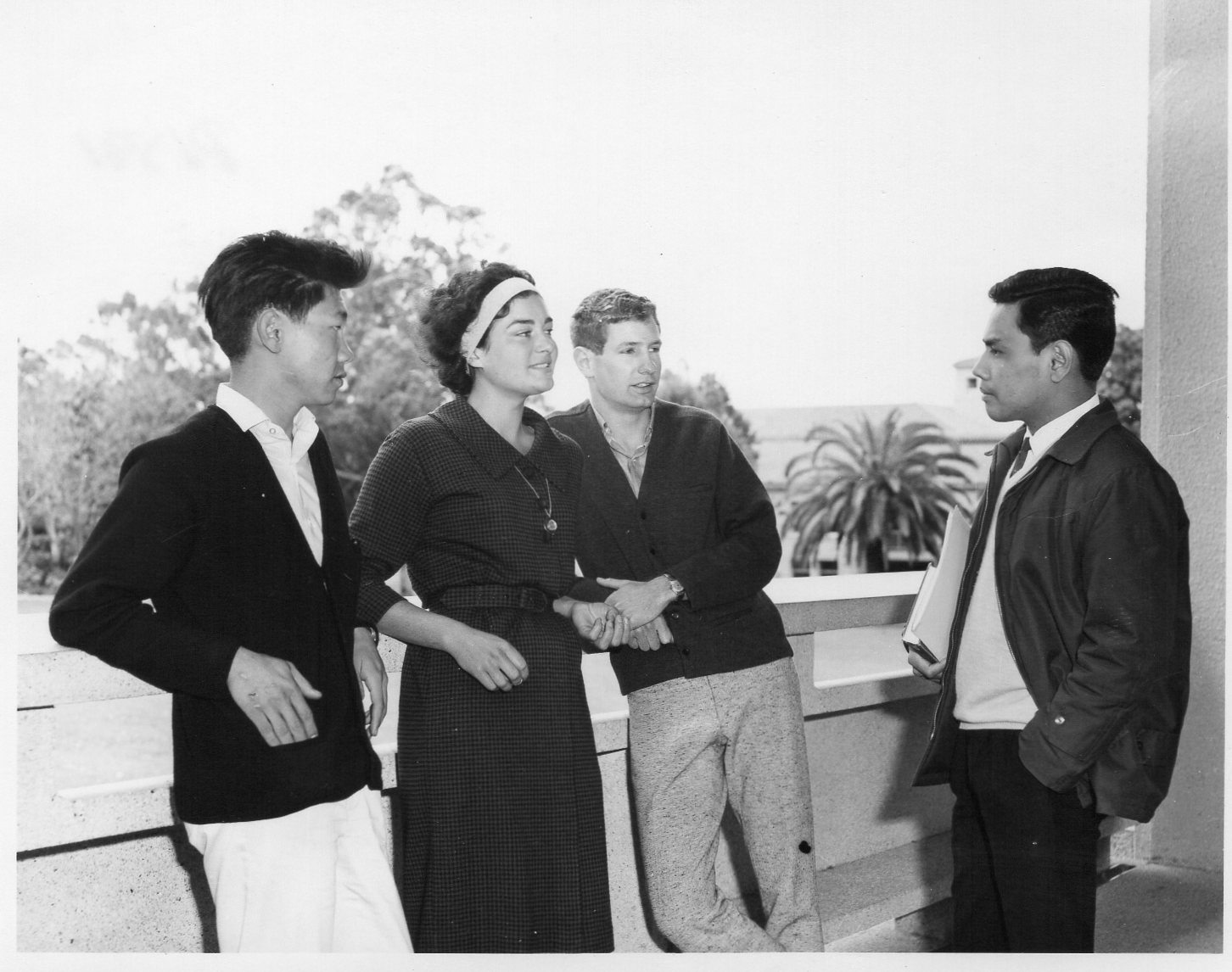 When the WA Coordinating Committee was formed in 1963 there were similar committees in NSW, Victoria, Queensland, South Australia and the ACT. The Executive Council were elected at this first meeting and meets every month as it still does to this day.
After fifty years only the WA Committee (as CISWA) is still operating today and is the only organization of its kind in Australia, though the number of international students in WA has grown to over 50,000.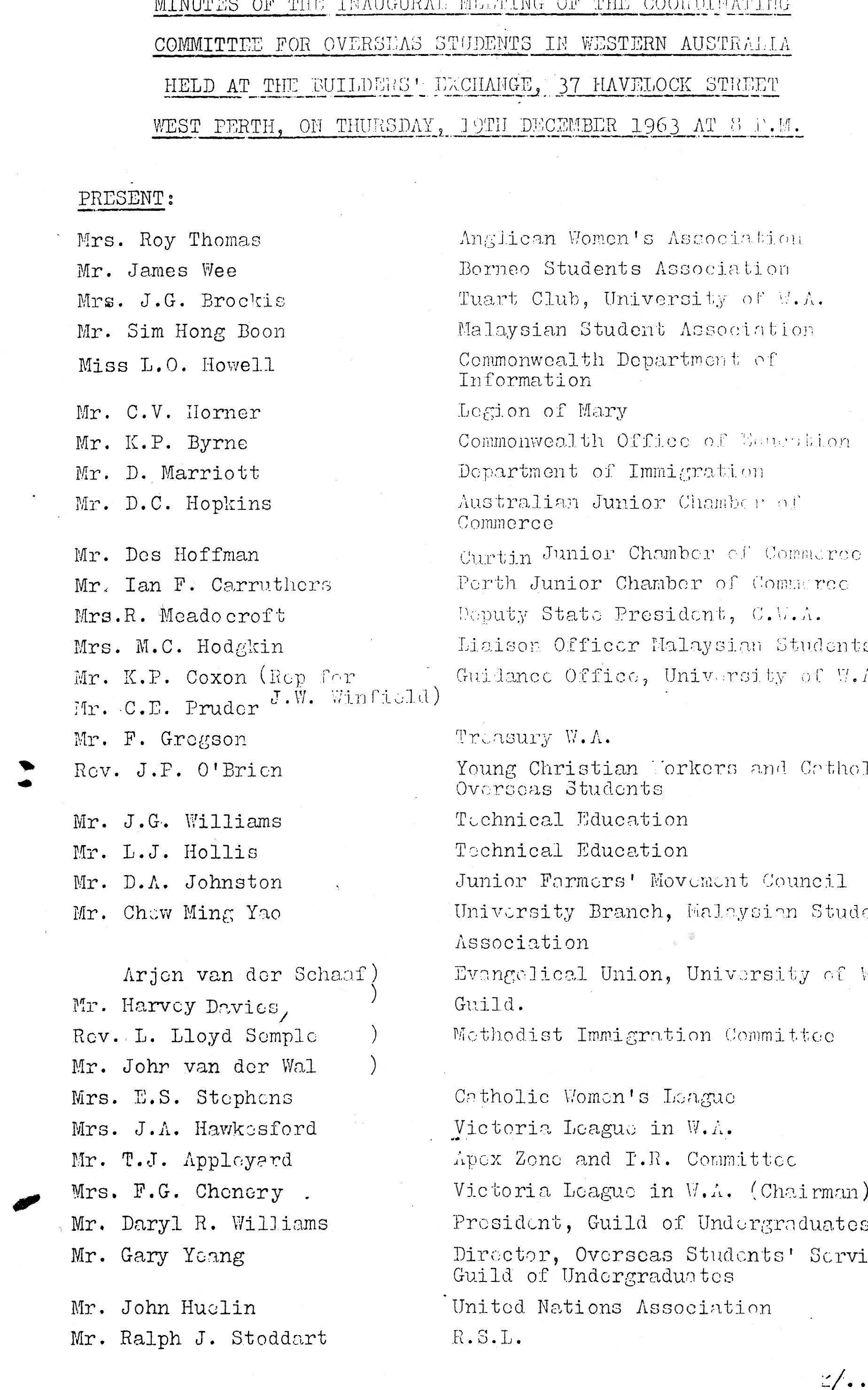 Evolution of the CISWA name:
1963– Co-ordinating Committee for Overseas Student in Western Australia (CCOSWA)
1977– Co-ordinating Committee for the Welfare of Overseas Students in Western Australia
1980– Council for the Welfare of Overseas Students in Western Australia
1986– Western Australian Council for Overseas Students (WACOS)
1994– current- Council for International Students of Western Australia (CISWA)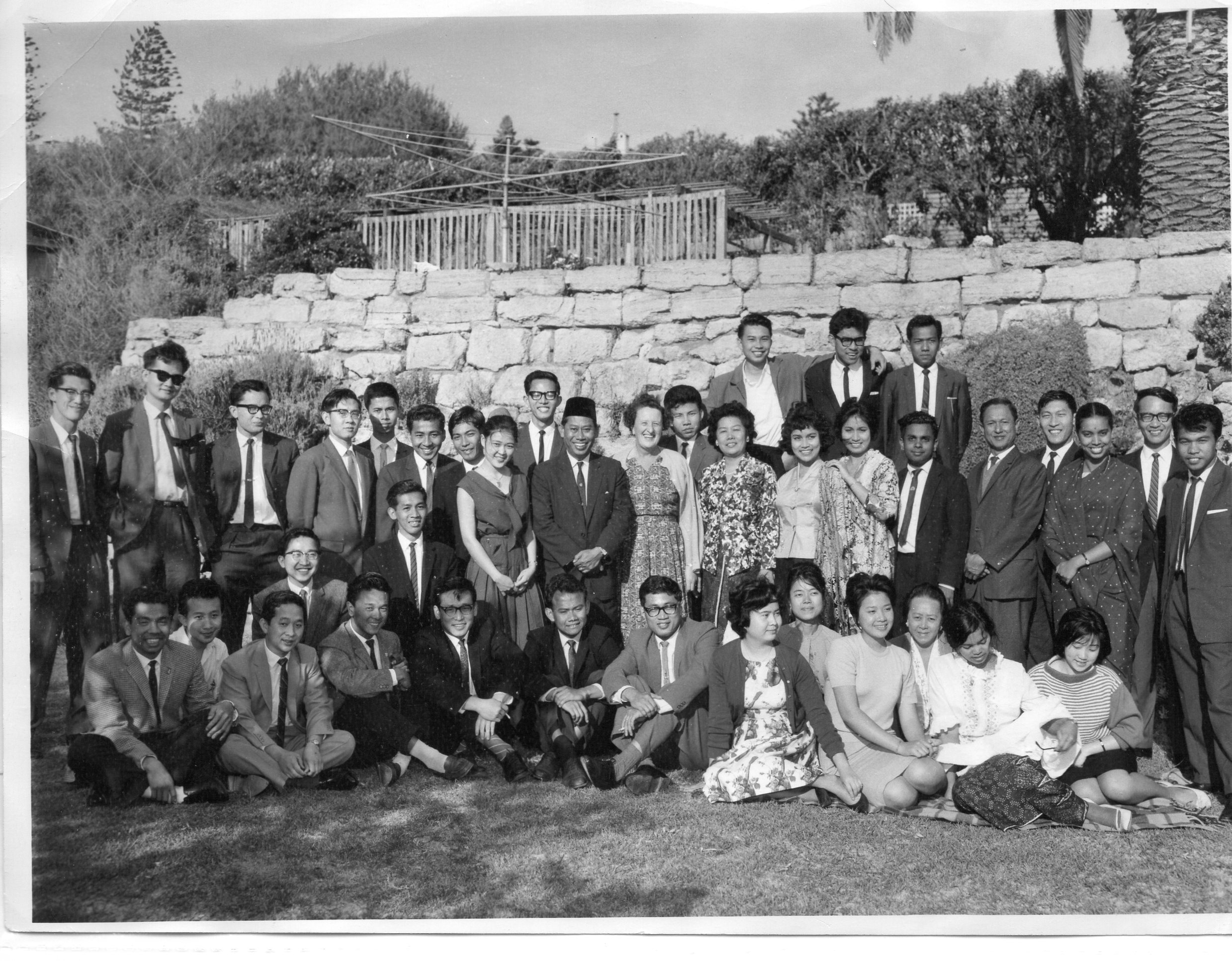 CISWA's activities have set a benchmark for international student services which have evolved along with the sector. Most significantly CISWA now provides important support to the staff who work with international students, running affordable professional development seminars, International Forums and an annual winter conference.
CISWA remains dedicated to providing support to international students and institutional staff that work with them.Over the years CISWA has offered students and the staff that support students a variety of services including:
Orientation Camps
Friendship Family Scheme
Student Day Trips
International Wives Group
"Everyday Living in WA" Guidebook- A Guide for International Students
Student Advocacy
Christmas Hospitality
Country Hospitality
Working Party Meetings
Winter Conference
PD Workshops
MRS MARY HODGKIN
Mary was the first Vice-President of CISWA then known as the Co-ordinating Committee for the Co-ordinating Committee for Overseas Student in Western Australia (CCOSWA) when it was established in 1963, and she was the driving force in the Committee thereafter.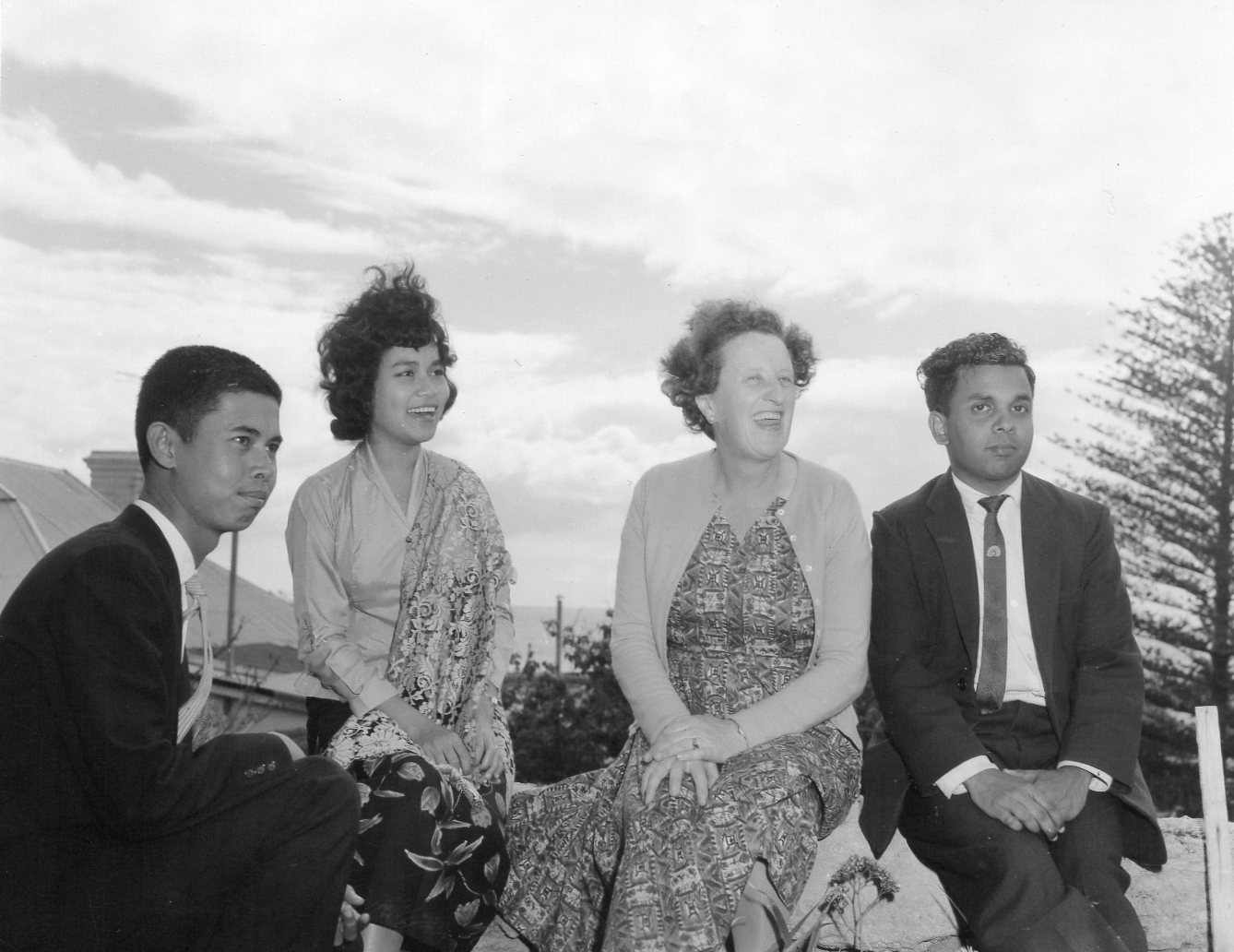 Mary and her husband Ernest went from Britain to Malaya in 1931 where Ernest was employed for eleven years as medical entomologist at the Institute for Medical Research in Kuala Lumpur.  Mary had graduated in Botany with a Diploma of Education from the University of Manchester.  In K.L. she was a relief teacher in a number of schools.
After the Japanese invaded Malaya, Mary and the children were able to catch a boat from Singapore to Perth.  Ernest was imprisoned by the Japanese for four years, first in Changi and from May 1944 in a camp in Sime Road.
After the war some of the students Mary taught in Malaya were enrolled in undergraduate courses at Australian universities.  Mary's personal interest led to an involvement in their social activities.
Mary first began studying problems of Asian students in educational institutions in Western Australia in 1957.  In July 1959 she was appointed part-time liaison officer by the government of Malaya to look after the welfare of all students from Malaya studying in Western Australia.  From 1963 Singapore, Sarawak and Sabah students came under her official care, although she had included Singaporean students before then on an informal basis.  In 1965 she was appointed the welfare officer for Singaporean students by the newly independent government of Singapore.
In 1959 Mary majored in anthropology and psychology at the University of Western Australia.  In 1961 under a Freda Bage Fellowship awarded by the Australian Federation of University Women and a British Travel Grant, she spent eight months in Malaya studying readjustment and employment problems of returned students.   In 1962 Mary gained an M.A. in Anthropology with a thesis on the social alignments of Malaysian students in Western Australia.
Mary went on to become a lecturer in anthropology.  She was International Student Advisor at the University of Western Australia until her retirement in 1980.  Mary was well respected and a fantastic networker. She continued to work with Asian students until her death in 1985.
ORIENTATION CAMPS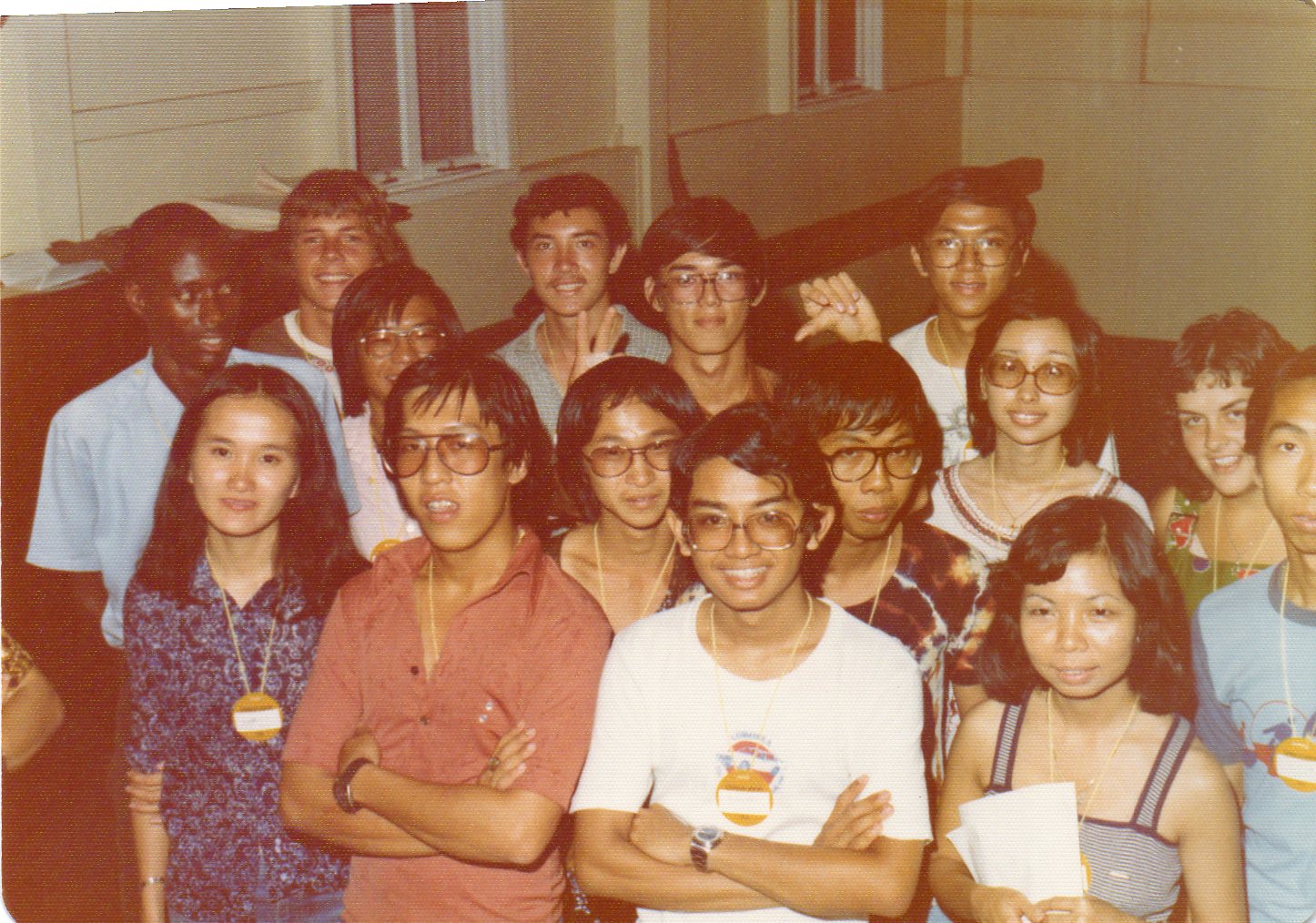 In 1977 and subsequent years, CISWA introduced a weekend orientation camp at Point Walter for newly arrived international students and funded by AusAid.
The aim of the camp was to enable newly arrived students to meet one another in an informal friendly environment. Camp activities included sporting events, barbeque, dancing, singing as well as informal group discussions.
Was established in 1966 and designed to integrate newly arrived international students with Australian families.
The host families were encouraged to invite the student over for a meal in their home, join family outings and establish a friendship with the student.
This program is still run to this day as the "Share a Meal" hospitality.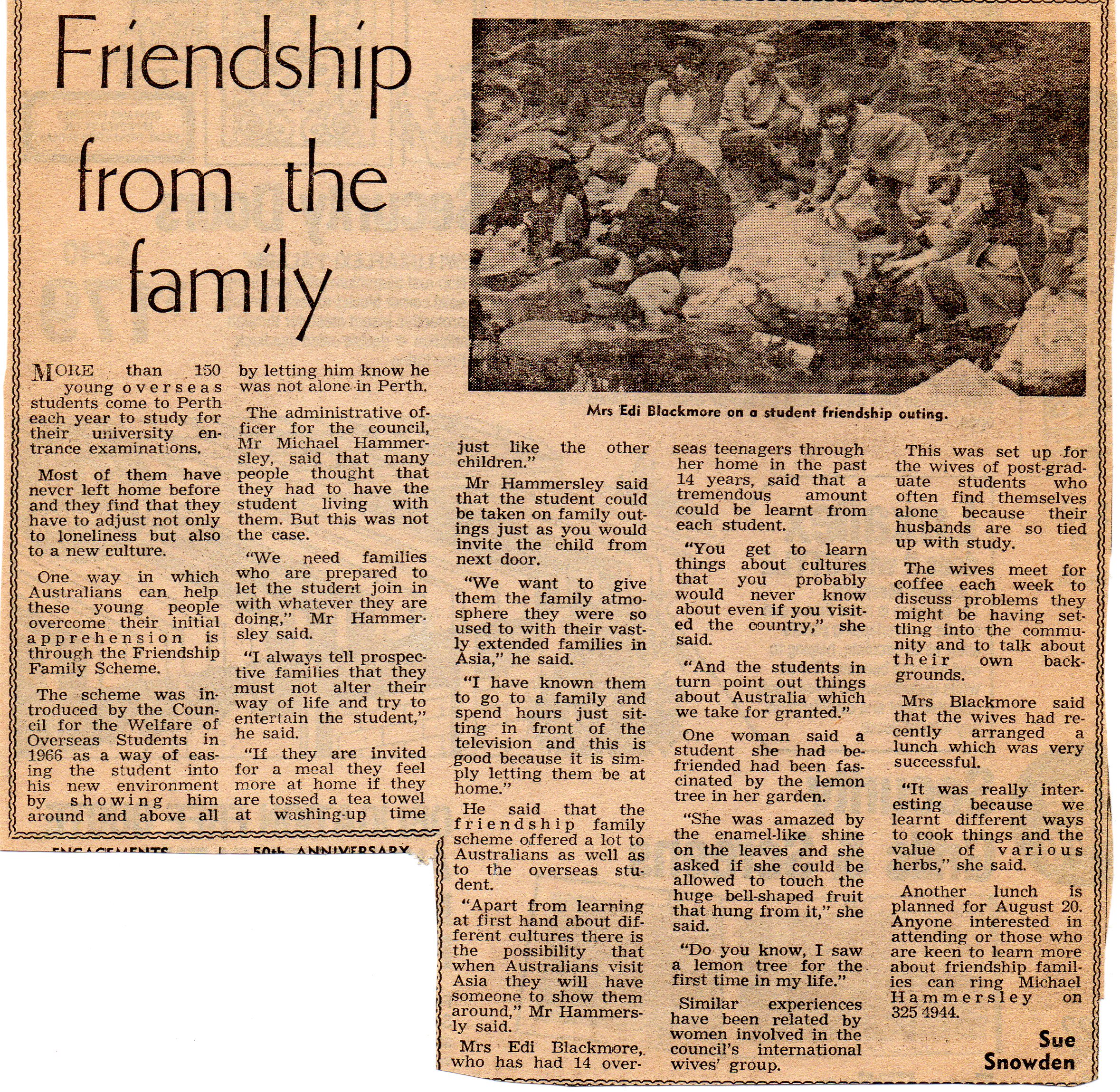 STUDENT DAY TRIPS
For 50 years CISWA has run affordable day trips for international students. This has been a great way for students to see tourist destinations in WA especially before the advent of the internet. It also provided an opportunity for students to make new friends. The trips were run by CISWA volunteers.
Day trips have included trips to: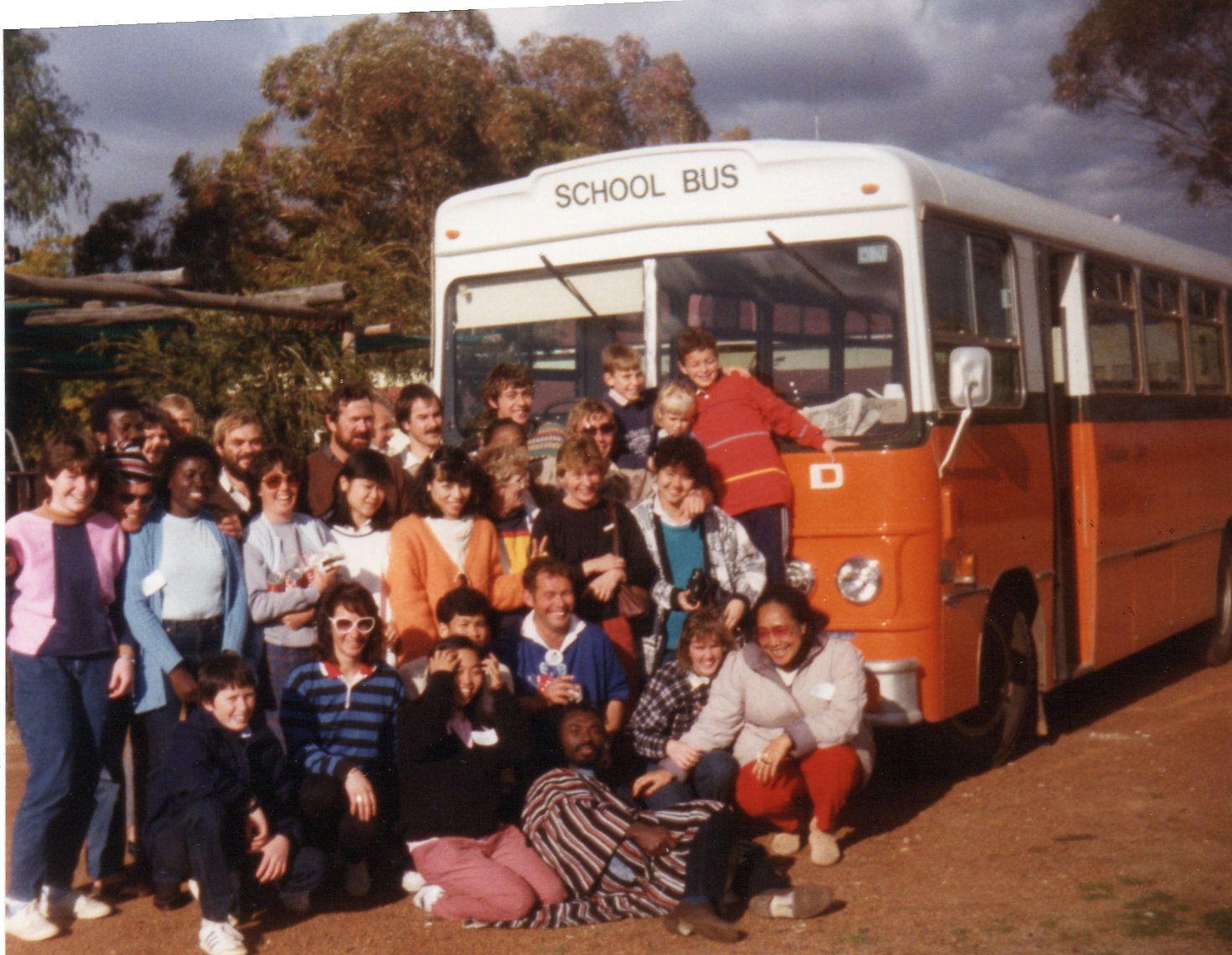 Caversham Wildlife Park
Penguin Island
Pinnacles
Wave Rock
Swan Valley
Rottnest Island
Margaret River
Araluen
Tumbulgum Farm
Kayaking on the Swan River
INTERNATIONAL WIVES GROUP
A group for the spouse of the international student and designed to support their adjustment to life in Australia. An excerpt from the 1977 meeting minutes explains that the group " is designed to facilitate a wife's adjustment to life in Australia by enabling her to meet in a relaxed social atmosphere, other overseas students' wives as well as Australian women".
Newly arrived wives were visited by a member of CISWA and encouraged to join in the activities of the group. These activities included coffee mornings (held in the home of CISWA volunteer), evening functions and day outings.
"EVERYDAY LIVING IN WA" Guidebook- A Guide for International Students (EDLG)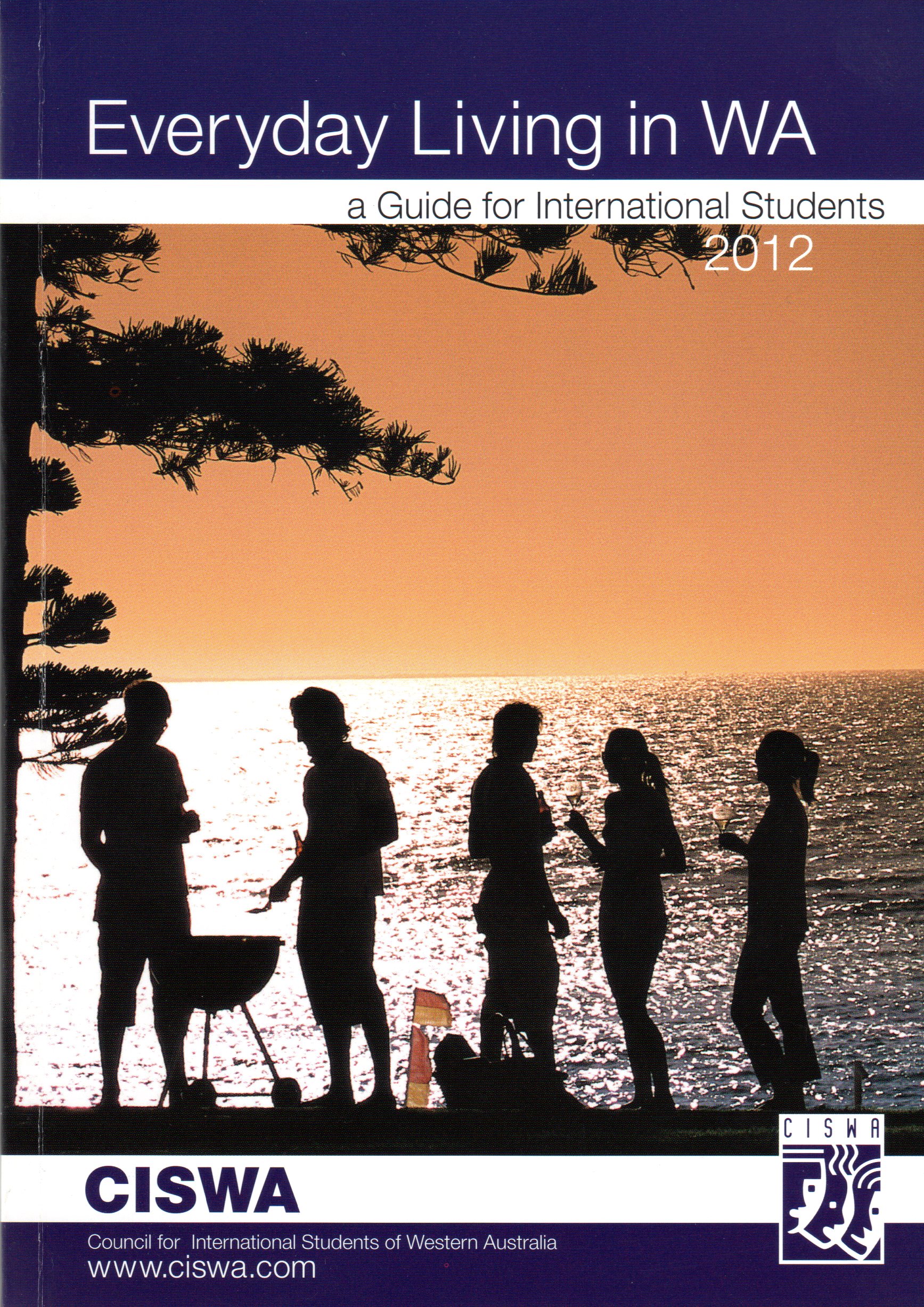 Produced annually by CISWA since 1977 and originally produced as a booklet entitled "Information for Overseas Students", a copy was given to each student upon arrival in WA.
The original booklet evolved into a professionally printed book which was revised and updated annually by CISWA. The book was filled with relevant and local information on health services, welfare, accommodation, tenancy, tourism plus, culture shock issues plus much more.
Copies of the book were bought by the member institutions for distribution to their students on orientation. Due to competition, production of the book ceased in 2012.
STUDENT ADVOCACY
CISWA has advocated for international students on a variety of subjects over the years, most notably was their  successful campaign for international students in the 1990's to receive the public student transport concession which stands to this day.
CHRISTMAS HOSPITALITY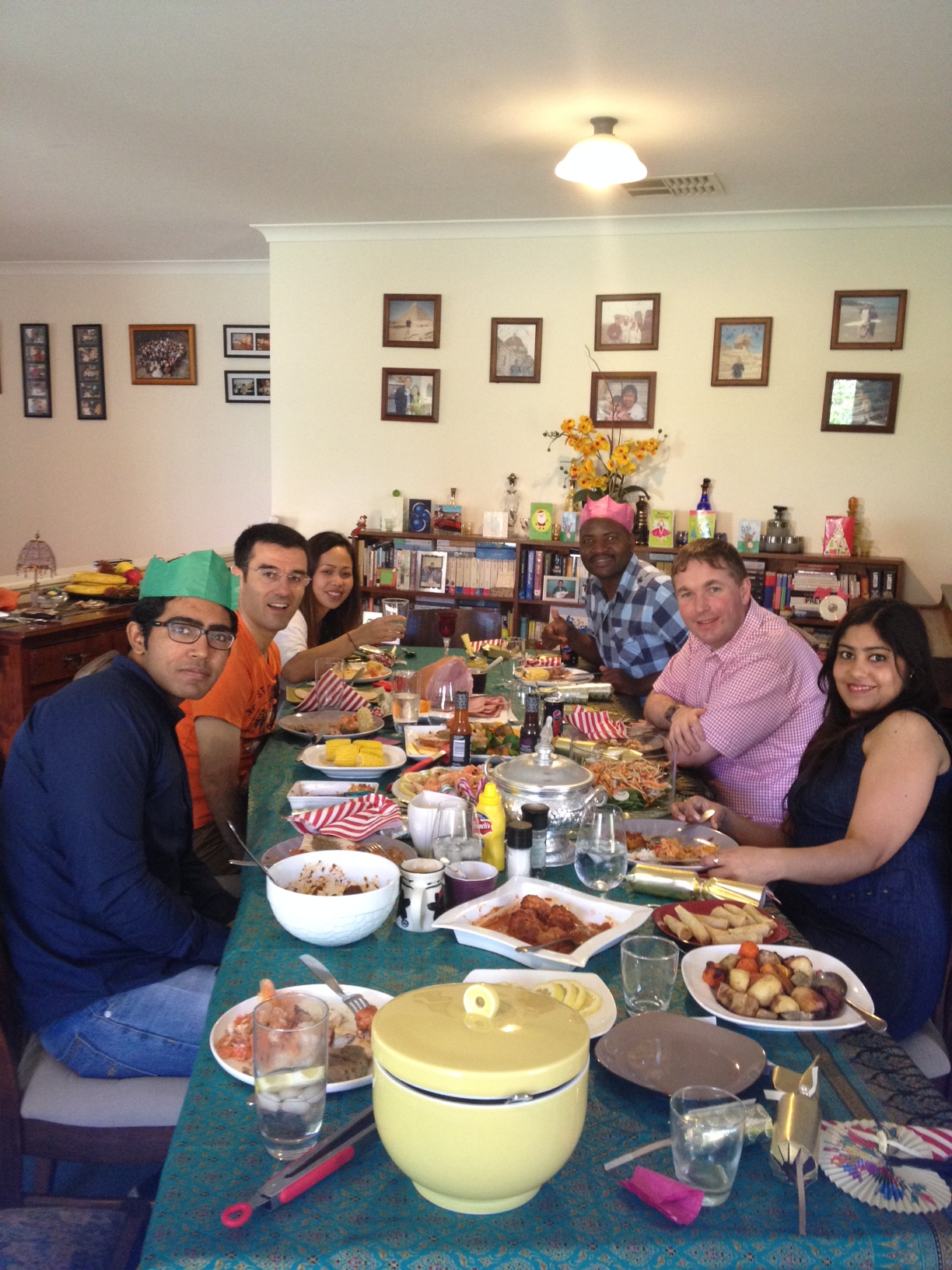 Christmas Hospitality program has been run since 1993 with its primary focus being social inclusion. The program involves matching volunteer local Australian host families with international students to share in their family celebration on Christmas Day.
This experience is a mutually beneficial exchange between host and student, often resulting in lifelong friendships and a greater appreciation of different cultures. This program goes someway to providing students with an 'integrated' experience often lacking in an international student's australian study experience.
COUNTRY HOSPITALITY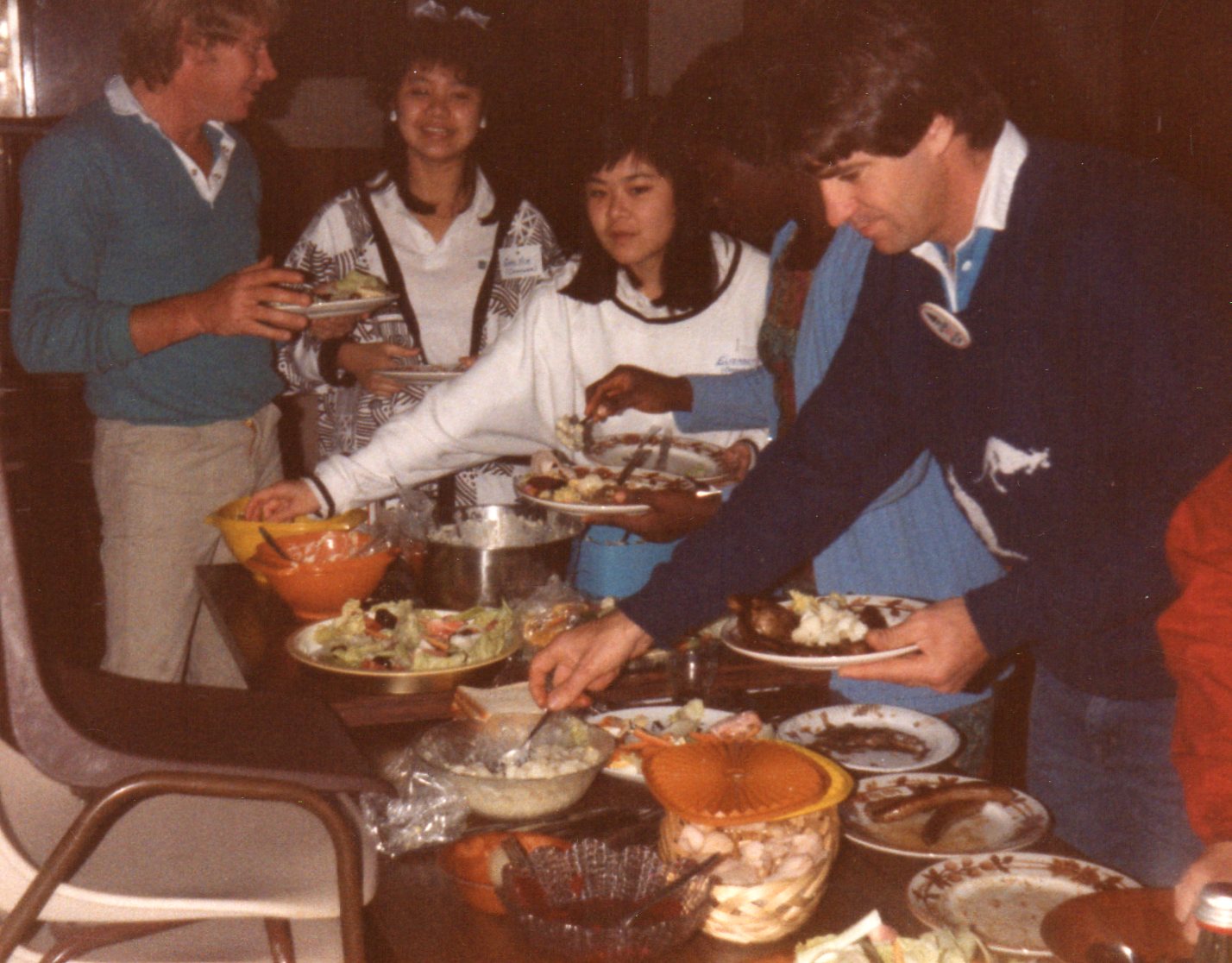 Country Hospitality is an innovative program that CISWA has co-ordinated since the mid 1980's. Students are matched up with an Australian Host family for the weekend. In conjunction with Apex clubs, trips have been arranged to regional WA places such as Merredin, Esperance, Geraldton, Kojonup and Albany.
This experience enables students to step foot inside of an Australian house and observe how an Australian family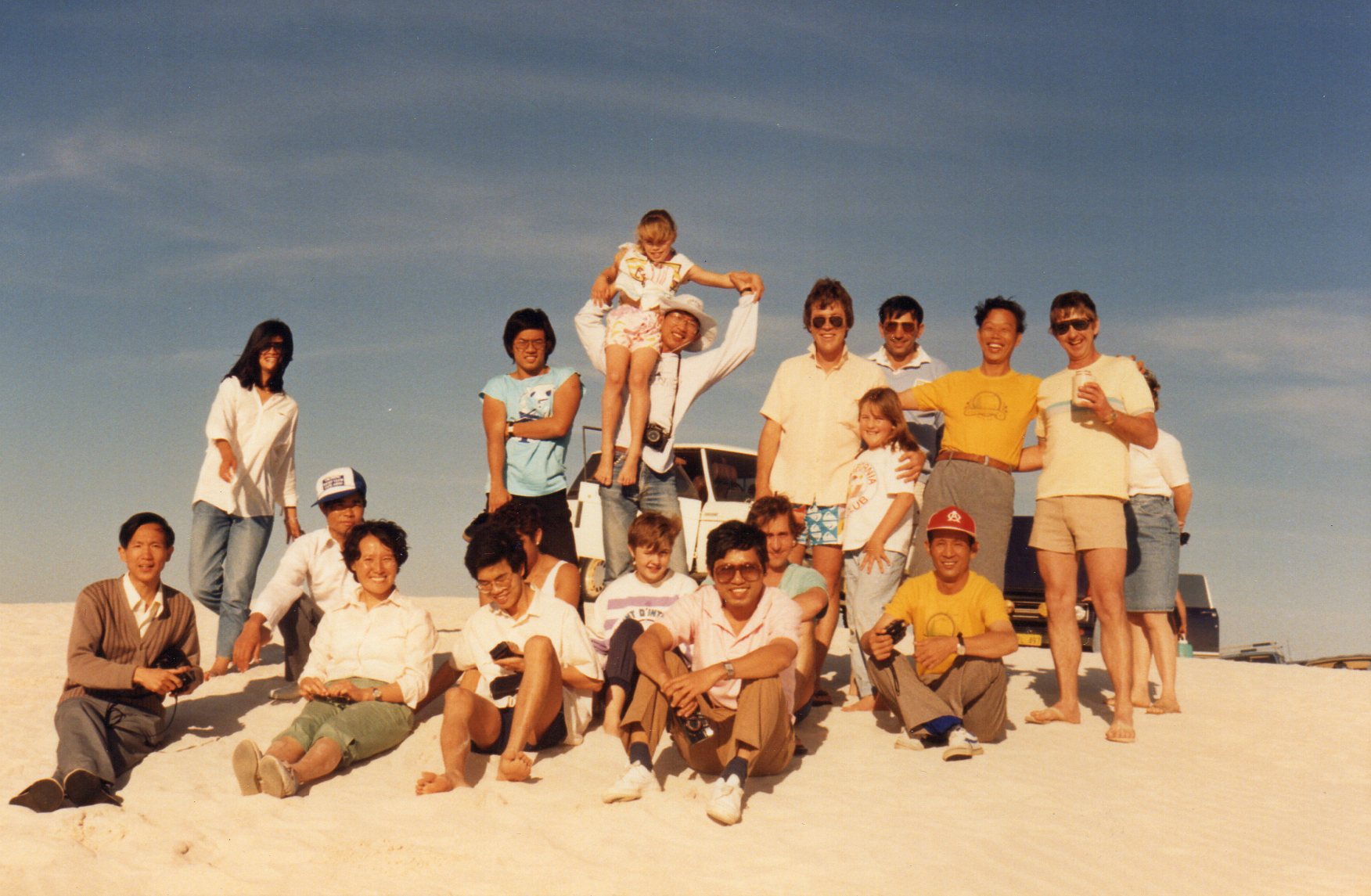 operates. A valuable learning experience for both host and student. For many international students this is the only time they have been in an Australian's house.
WORKING PARTY
The first Working Party meeting was convened on the 31st May 1988. The working party of this time, discussed issues on medical and psychiatric needs, legal issues, general problems of adjustment, hygiene, problems with Home Stay families, family planning, and issues concerning the Immigration Department, Telecom and Medicare.
As of 2015 the working party meetings have been renamed as "International Forums" are still held today and attended by the educational institutions who are current members of CISWA. These forums provide an excellent opportunity for cross institutional networking and sharing best practice.
ANNUAL WINTER CONFERENCE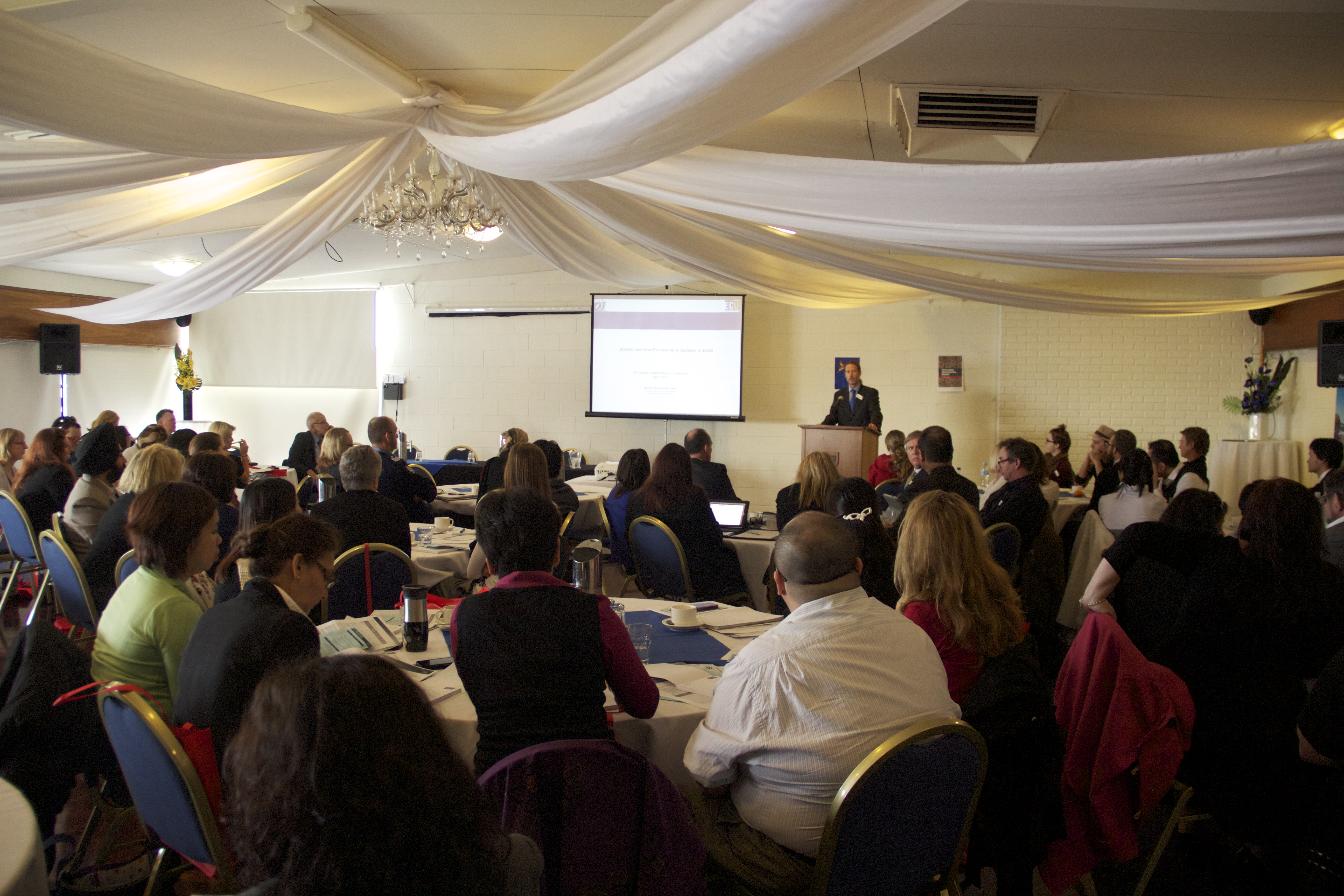 Held annually since 1993, the conference brings together international staff, lecturers and academics in Perth. It includes sessions from relevant government bodies, including experts from DIBP, the WA Department of Education Services, AEI, TEQSA & ASQA and experts from various fields and brings participants up to date on International Education trends and issues.
PD WORKSHOPS
PD Workshops have been provided by CISWA since 2009. They cover a rang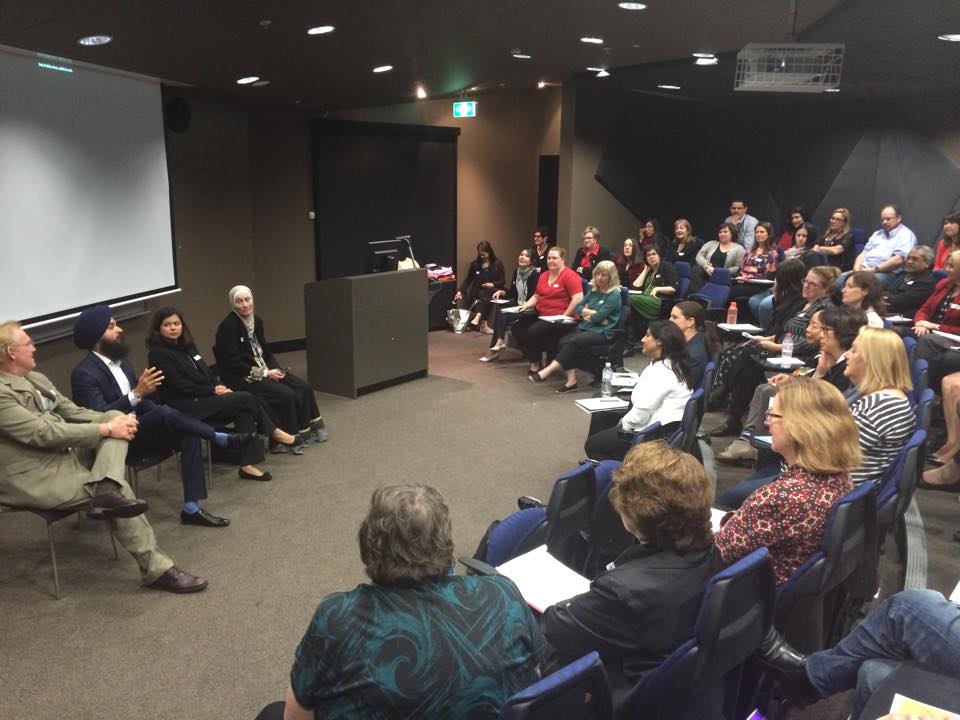 e of relevant topics aimed at international staff, enabling them to bring best practice back to their own institution.
Past topics:
Introduction to International Compliance
Cross Cultural Awareness and Religious Diversity in WA
Communicating with an International Audience
Strategies for Dealing with Stressed Out International Students
The Schools & Pathways Regulatory Environment