All CISWA activities are directed by a voluntary Executive Council consisting of current/retired staff from a variety of WA Education Providers. The Executive Council meets on a monthly basis.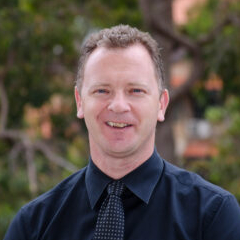 President: Callum Cowell SFHEA FAIM
Director, UWA Centre for English Language Teaching (UWA CELT), The University of Western Australia
Callum has worked for 25+ years in International Higher Education & Training both in Australia and abroad. At UWA, in addition to his UWA CELT responsibilities Callum was recently seconded to an interim role transitioning the former Office of the Pro Vice Chancellor International to that of Global Engagement Office. In the role of Director Global Engagement, a key project was leading UWA's innovative China Learning Centres, a widely recognized successful COVID-19 mitigation response.
Prior to joining UWA, Callum was Director of International Student Recruitment for Western Australian Government Schools and TAFE Institutes and before that was Head of International Marketing at Edith Cowan University (ECU).
Callum worked as an English Lecturer in the Humanities Faculty of Sapporo Gakuin University (Japan) from 1995-1999 along with other sessional teaching roles at Senshu University and Sapporo Kokusai University.
Prior to working in International Education, Callum's early career was as a Dancer and Choreographer.
CISWA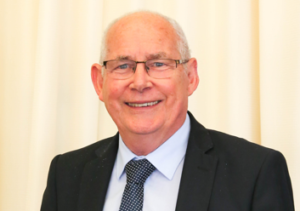 Vice-President: Dr Kevin McKenna
Former DVC International, Curtin University
Kevin has had extensive experience in the international education sector with over 30 years at Curtin University. He had various roles in Curtin Business School until in June 2000 he was appointed as the founding Pro Vice-Chancellor at Curtin University of Technology's Malaysian Campus in Miri, Sarawak.
From 2004 to 2009 he had overall responsibility for all of Curtin's international operations, as Deputy Vice-Chancellor, International. In 2008 he was responsible for the establishment of Curtin's Singapore campus. He is now retired, served as CISWA President for many years and is currently a Vice-President of CISWA.
CISWA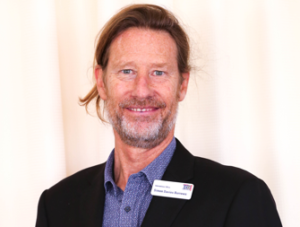 Vice-President: Simon Davies Burrows
Manager Internationalisation, Edith Cowan University
Simon has worked in tertiary education management in Australia and overseas for more than 20 years. Since 2005 he has held leadership roles in international education at Edith Cowan University including: recruitment, admissions, compliance & quality assurance, Learning Abroad (global student mobility), international relations & academic partnerships.
Passionate about quality improvements and intercultural communication, Simon has led international education discussions and industry improvements through the delivery of more than 40 conference papers, presentations and workshops to colleagues across all sectors.
In 2011, in recognition of his contributions to international education, Simon was awarded the inaugural Australian Universities International Directors Forum 'Tracey McCabe Fellowship'.
In 2012, Simon received the Vice-Chancellor's staff award for contributions to business sustainability through leadership and management of internationalisation at ECU.
He is a Senior Fellow of the International Education Association of Australia and a Fellow of the Association of Tertiary Education Management.
CISWA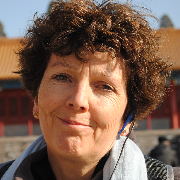 Vice-President: Celia Cornwell
Dean International, Murdoch University
Celia has 20 years of experience in international relations in business, government, and higher education, and is a fluent speaker of Standard (Mandarin) Chinese. Celia's contribution to the CISWA executive team is based on her experience in the development of international higher education opportunities and partnerships for the private, government and university sectors.
In her current role Celia provides strategic leadership for international activities, working closely with academics across Murdoch University. The Dean International team supports international student recruitment and seeks out and develops teaching and research collaboration with international partner universities. It also actively develops and promotes international student mobility projects, primarily outbound through New Colombo Plan projects, and inbound – particularly the collaboration with Tokyo City University.
With many years of experience in the international HE sector in Australia and overseas, Celia is keen to share her passion, knowledge and experience with others and believes CISWA is a way she can contribute to the continued development of highly skilled professionals in the international education sector.
CISWA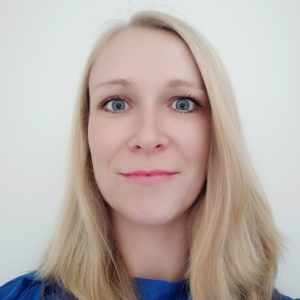 CISWA Executive Officer: Veronika Fitzgerald
Dean International, College of Arts, Business, Law and Social Sciences, Murdoch University
Veronika Fitzgerald was born in Slovakia and moved to Australia in 2010. She has worked in international education since 2012. In her past role, she worked as Marketing and Recruitment Manager at Curtin College with focus on the China market and the Australian onshore market. Veronika has brought to CISWA a wealth of marketing, communication and client relationship management experience. Having studied in China for 2 years and having completed a Master's degree in Chinese Language and Intercultural Communication, Veronika speaks fluent Mandarin and enjoys working in international education. Veronika has strong interpersonal and communication skills and the ability to deal with individuals from diverse cultural backgrounds.
CISWA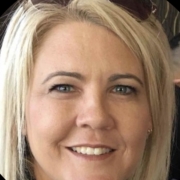 CISWA Treasurer: Jacqui Johnstone
Manager Customer Services, Quality & Compliance, TAFE International Western Australia (TIWA)
Jacqui has worked in the education sector for over 25 years. For the past 15 years she has been working at TAFE International Western Australia.
Jacqui overseas admissions, student support, welfare management, quality and compliance for international students seeking enrolment into Western Australian TAFE Colleges and Government Schools.
Jacqui is passionate in ensuring the international students have a positive experience during their time in WA in particular ensuring young students are supported and safe during their studies.
CISWA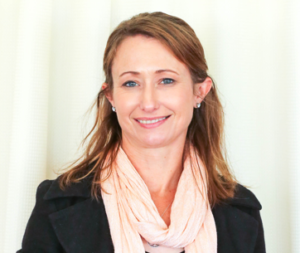 Executive Councillor: Amanda Fritz
Associate Director, Academic Innovation and Business Development, The University of Western Australia.
Amanda has nearly 25 years' experience working in international education and new program development. This has primarily involved working in Overseas Student Health Cover as the National Manager and WA State Manager for Allianz Global Assistance (formerly Worldcare Assist), and six years in Homestay Management with the Australian Homestay Network (AHN). She has founded and managed AHN operations in WA and was also the Chief Executive Officer of AHN Australia.
In 2016, Amanda joined the Anglican Schools Commission (ASC) as Director, International Programs to develop and expand international student recruitment and support in ASC schools.
Most recently, Amanda has moved into the role of Associate Director, Academic Innovation and Business Development at The University of Western Australia.
Amanda is a passionate manager who is well organised, experienced and knowledgeable within the business of delivering services to clients and customers. Amanda thrives on bringing innovation and new ideas to fruition through developing relationships, creating an agile environment and fostering a team approach to project development and execution.
CISWA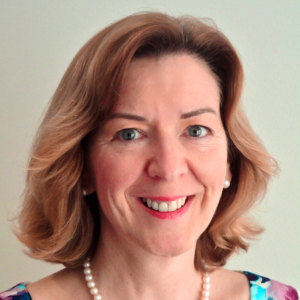 Executive Councillor: Carol-Ann Lynch LLB
Principal RMA at EasiVisa and WA Branch Executive – Migration Institute of Australia
Carol-Ann was as a partner in a multi award-winning UK law firm before migrating to Australia with her family. She studied Australian Immigration Law at Victoria Law School, Melbourne and established a migration consulting firm back in 2003. EasiVisa provides migration advice and assistance to individuals and businesses engaged in both the public and private sectors, including education, healthcare, IT, energy and mining.
Carol-Ann has been actively involved, as an Executive Member, on various committees, including the Law Society (UK); Hospital League of Friends (UK); the Migration Institute of Australia WA and CISWA. She has huge respect for the skilful, experienced, dedicated professionals who comprise the backbone of our international education sector, particularly during these extraordinarily challenging times.
CISWA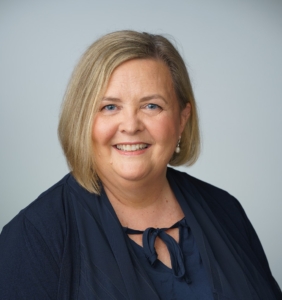 Executive Councillor: Derryn Belford
Chief Executive Officer, StudyPerth
Derryn is the CEO of StudyPerth, the destination marketing organisation for Western Australia's international education sector.
As well as undertaking a wide range of marketing activities to raise the awareness and position Perth as an internationally recognised study destination, the StudyPerth team actively enables international students to connect with Perth's best education, life and work experiences, which in turn strengthens WA's economy, enhances cultural diversity and supports enduring relationships with countries throughout the world.
Derryn joined the StudyPerth team as CEO in late February 2022, after 13 years at Tourism Western Australia. Derryn's tourism achievements include the significant increase in new hotels built in Perth over the last 8 years, the rapid growth of the cruise ship industry in WA prior to COVID, and the continuing development of the Aboriginal tourism sector across the State. Prior to joining the international education sector, Derryn was Acting Managing Director of Tourism WA, supporting the State's tourism industry through the COVID-19 pandemic.
Derryn is passionate about education. She has a Bachelor of Science (Psychology) from the University of Western Australia, a Master of Business Administration (Marketing) from Edith Cowan University and is a graduate of the Australian Institute of Company Directors.
CISWA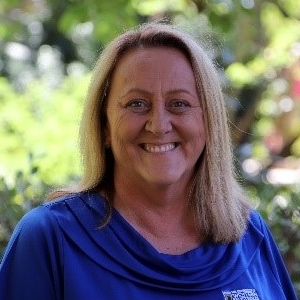 Executive Councillor: Narelle Palmer
Manager – Student Orientation, Support and Engagement Student Experience, Central Service Delivery Centre, University of Western Australia
Narelle has worked at the University of Western Australia for the past 15 years. In her current role as Manager, Transition Services she oversees a comprehensive program of transition and orientation activities for undergraduate and postgraduate university students. Her key responsibilities include managing a transition team to plan, develop and deliver campus wide activities and events to support new students commencing their university studies and the management of a peer to peer international and domestic student mentoring program for over 600 mentors and 3000 student mentees.
Narelle is passionate about supporting international students and actively provides engagement opportunities through a number of initiatives delivered across the university. Narelle and her team were the recipients of the CISWA Provider of the Year Award in 2016 for their ConnectMe@UWA Program supporting commencing international students through peer support during their key transition to Perth and university study.
CISWA

Executive Councillor: Julie Craig
Manager, International Sponsored Student Unit (ISSU), Curtin International, Curtin University
Julie has worked for over twenty years with international students in the Tertiary sector, working in a variety of roles at Kings College in London, Macquarie University in Sydney and Curtin University. Julie has been responsible for contract management, international relations, events, managing staff and student pastoral support.
In her current role, she ensures international sponsors together with their students receive a high level of support from the University and manages the Curtin contract with the Department of Foreign Affairs & Trade (DFAT) for Australia Awards Scholarship (AAS) recipients.
In 2015, Julie (& team) received the Curtin Excellence and Innovation Award: for programs that enhance student learning under the category of "services supporting student learning" (DVC-Academic, Curtin University).
In 2007, Julie received the Most Outstanding International Student Services & Support Staff Award (Perth Education City & the Government of Western Australia).
CISWA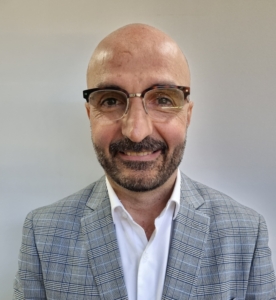 Executive Councillor: Joe Bontempo
Manager, International Education, Department of Education
Joe has over 20 years of experience working in the education and training sectors, including K-12 education, vocational education and training, international education and higher education.
In recent years this has primarily involved leading teams focused on the development, implementation and management of whole-of-government strategies on international education for the State Government, including WA's first strategy on international education, Where bright futures begin: International Education Strategy for WA 2018-2025 and the WA International Education Recovery and Renewal Plan (December 2020).
Joe has previously worked as a Ministerial Adviser, providing advice on school education, international and higher education, teacher registration and the development of the State's curriculum for students Years K-12.
Most recently Joe has joined the Department of Education as Manager, International Education where he is focused on rebuilding the Department's international education program, post the COVID-19 pandemic.
Joe has a proven track record in in leading successful teams, providing strategic policy advice, managing complexity, driving organisational change and delivering outcomes in a broad range of settings.
CISWA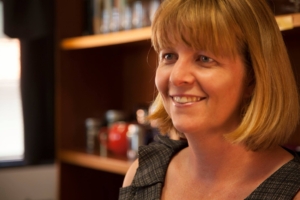 Executive Councillor: Louise Pollard
Director, Admissions and Student Services, The University of Notre Dame Australia
Louise Pollard is the Director, Student Engagement and Support and is responsible for the Student Life, Wellbeing and Success teams at The University of Notre Dame Australia. She has completed a Fellowship through the National Centre for Student Equity in Higher Education and was previously the Manager of Aspire UWA, a nationally recognised widening participation program at The University of Western Australia. Louise has over 20 years' experience in developing, implementing and leading a range of education and community development projects in a range of contexts in Australia and internationally.
CISWA
Executive Councillor: Amanda Peterson
College Director & Principal, Edith Cowan College
CISWA